Wild Black Ant Extract Powder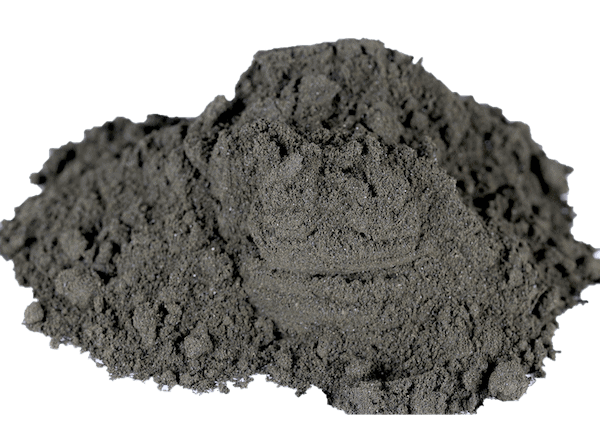 Black Ant is used for its ability to build, and restore confidence, drive, willpower, strength and endurance. These feelings of wellbeing are come from black Ant's influence on sex hormones,* the inflammatory response,* the immune response,* and through the promotion of DNA and RNA activation.*
Benefits Of Ant Extract
Boosts male and female libido*
Supports male and female fertility*
Accelerated wound healing*
Increased stamina and endurance*
Supports chronic fatigue*
Supports mental focus*
Promotes hormone balance*
Supports DNA and RNA expression*
Soothes rheumatic aches and pain*
Promotes joint comfort*
Buffers gout flares*
Supports bone density*
Supports thymus gland and Immune Intelligence*
Bidirectional Immune system modulation*
Strengthening kidneys and adrenal glands*
Supports liver function*
Select a tab to learn  more
| | |
| --- | --- |
| Weight | 3 oz |
| Suggested Use | Start with 1/4 of a teaspoon, and build to 1/2 teaspoon 1-2 times per day. Black Ant easily mixes with your favorite beverage or smoothie. |
| Origin | Our Black Ant powder is created from hand picked wild black ants living in the Guangxi Province of China. |
| Ingredients | Wild Black Ant 10:1 Extract. |
| Precautions | Do not take black ant if you are allergic to shell fish as black ant may cause a similar response. |
| Contains | Non GMO maltodextrin (added to transform the liquid extract into a powder). |
Is this Powder really ants?
Yes it is. But you won't find antennas or legs because this is an extract powder of ants. Basically really fine granules. 
How is the powdered extract made?
The ants are put into boiling water to make a strong decoction. This is boiled down and dried through a centrifugal drying process so that a powder remains. A small amount of maltodextrin is also used in the drying process. As a 10:1 extract, about 22 pounds of ants are used to yield 1 pound of finished extract.
Do you add any bulking agents to your powder?
No. Aside from the maltodextrin added for drying purposes (about 10%), there are no other ingredients, fillers or bulking agents used. 
Are your ants farmed raised?
No. Our ants are harvested from the wild in the Guangxi province of China. The benefit of wild ants is that their mineral and nutritional content can far exceed that of farmed raised ant.
What does ant powder taste like? 
Ant powder tastes like dirt sprinkled with a little bit of margarita mix. Its not that bad, you can get used to it pretty quick just like the first time you ever tried beer..
What's the best way to take ant powder?
Blend it into your favorite smoothy. Or just be a man and eat it directly, then wash it down with water.
Should I take ant on an empty stomach?
You potentially can absorb more of the nutrients if you take it with a meal. But on an empty stomach is just fine too.
Are ants safe to eat?
Yes, insects are a natural food group. Just turn on the travel channel and you will see a large majority of the human population regularly consume insects. However, we don't recommend going into your back yard and eating ants. 
Are ants suitable for Vegans?
No. Ants belong to the animal kingdom. But we know several vegans who are body builders that regularly supplement with ants. Its best to make your own decision.
What are the benefits of black ant?
The most consistent benefit is noticeable energy. Throughout history ant products have always be spoken about as being physical stimulators. So because of the stimulating aspect, primarily athletes and men looking to master the bedroom have gravitated toward ant extract.
When is the best time to use ant extract?
Just before or after your work out. The ant energy is an excellent boost for your performance in the gym.
http://www.sciencedirect.com/science/article/pii/S0963996914007248
http://bpb.pharm.or.jp/bpb/200501/b01_0176.pdf
https://www.researchgate.net/publication/267746582_Compounds_from_the_Chinese_black_ant_Polyrhachis_dives_and_NMR_behavior_of_the_isomers_with_formamide_group
https://www.ncbi.nlm.nih.gov/pubmed/11326937
https://www.ncbi.nlm.nih.gov/pubmed/15635188
https://www.researchgate.net/publication/26469840_Nutritional_composition_of_Polyrhachis_vicina_Roger_Edible_Chinese_black_ant
https://www.researchgate.net/publication/248570861_Lipids_and_Fatty_Acid_Composition_of_Dried_Edible_Red_and_Black_Ants
https://www.ncbi.nlm.nih.gov/pubmed/29490297
https://www.ncbi.nlm.nih.gov/pubmed/11668743
http://www.asian-myrmecology.org/publications/am04_103-120_ragosti_2011.pdf
https://www.sciencedirect.com/topics/medicine-and-dentistry/reserpine
http://www.cnki.com.cn/Article/CJFD2001-STXB200107017.htm
These statements have not been evaluated by the FDA. This product is not intended to prevent, diagnose, treat or cure any disease. All content contained herein is for general information only.