Organic Cordyceps Extract Powder
Cordyceps is all about the movement of energy in our body. Totally un-stimulating yet super invigorating, cordyceps increases the "I can" attitude.* This mushroom has been used for over 2000 years because of it's many body-strengthening benefits. Cordyceps is ideal for athletes, divers, or anybody looking to increase their oxygenation, re-train their immune system, or to increase Vim and Mirth.*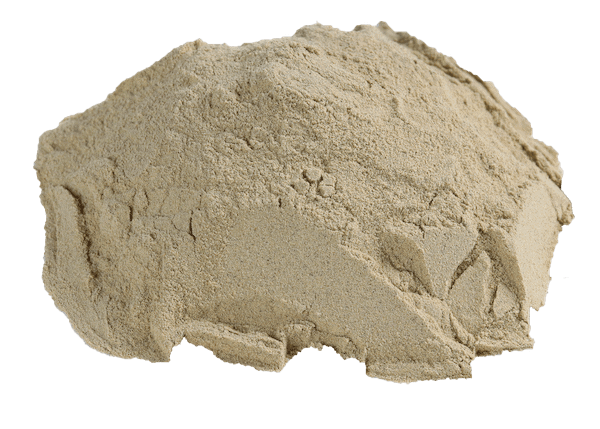 27% Beta Glucan Content
117 mg per serving of Adenosine
274 mg per serving of Cordycepin
Benefits of cordyceps extract
Promotes lung health*
Supports asthma*
Buffering allergies*
Softens radiation toxicity*
Supports pancreas function*
Supports liver function*
Supports kidneys function*
Supports heart function*
Supports insulin sensitivity*
Increase male and female libido*
Immune system Modulation*
Supports ATP synthesis
Boosts physical stamina*
Supports chronic fatigue*
Nourishes bone marrow*
Select a tab to learn more.
Weight
3 oz
Suggested Use

Start with 1/4 teasoop, and build to 1/2 teaspoon 1-2 times per day.

Mixes well with your favorite chocolate and coffee beverages and smoothies too.

Origin
Organically grown right here in the USA.
Ingredients

Proprietary Blend

Organic Cordyceps Sinensis And Organic Cordyceps Militaris

Other Ingredients: None

Precautions

Consult with your doctor before taking this product if you are on blood thinning drugs.

Cordyceps increases insulin sensitivity. Consult with your doctor before taking this product if you are on diabetic drugs.

Consult your Healthcare provider before taking if you are pregnant, lactating or planning on becoming pregnant.

Stop taking if you notice symptoms of an allergic reaction.
Where is your cordyceps from?
Our cordyceps is from the USA.
What does 'dual extract' mean?
'Dual extract' means that a product has had two different types of extraction. For example our cordyceps is a combination of cordyceps sinensis and cordyceps militaris.  We extract both, and combine them into one finished product… hence the word dual.
Do you add any bulking agents or fillers to your cordyceps powder?
No. There are no other ingredients, fillers or bulking agents used.
Why do you use 2 different kinds of cordyceps?
To be honest the benefits of both are very similar. All scientific studies on cordyceps use both varieties. Therefore we also use both varieties to insure thoroughness of benefits and veracity.
What does cordyceps powder taste like? 
It has a very mushroomy taste. So if you like the taste of mushrooms then you'll love this powder. Also it actually mixes great with chocolate too.
What's the best way to take cordyceps extract powder?
 Its very popular to add it in with your morning coffee or smoothie blend. If you like the taste of mushrooms, then straight down the barrel chased with a cup of water is fine too.
Can I take cordyceps extract on an empty stomach?
We recommend taking cordyceps with a little something else in your belly. Cordyceps is slightly bitter, so for some, it can cause a small belly ache if taken alone.
Can I take cordyceps extract with other medication?
If you take blood thinners, or blood sugar lowering drugs, cordyceps extract may increase the effectiveness of those drugs. So you may need to speak with your doctor about lowering the dosage of your medication.
What are the benefits of  cordyceps extract?
The most consistent benefit is being able to breathe better. Followed by a noticeable increase of endurance, both in the gym and in the bedroom.
When is the best time to use cordyceps extract?
Cordyceps is good year round. If you have allergies, then its particularly great during cold, flu and pollen season. It's best to take in the morning.
Do I need to cycle cordyceps extract?
No. This is considered a tonic herb, which means it is safe for daily consumption.
*These statements have not been evaluated by the FDA. This product is not intended to diagnose, treat, cure or prevent any disease. All content contained herein is for general information only.