TONGKAT ALI 100:1 EXTRACT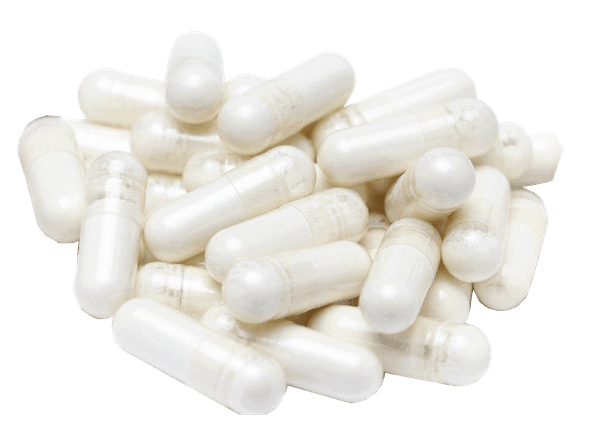 Tongkat Ali supports all aspects of being Masculine: Assertive, Confidant, Fearless and Strong Sex Drive*. As men we need to
always support our T levels. In almost every area of life, there is something that will destroy our testosterone. BUT NOT ANYMORE.
Scientific article after article  is proving the awesome testosterone boosting benefits of Tongkat Ali. So make no mistake, Tongkat Ali is one of the best natural testosterone boosters on the planet that actually works*.
P.S. Women can also experience great benefits such as stronger libido, increased metabolism and mental clarity*. 
Benefits of Tongkat Ali Extract
Supports Testosterone levels*
Promotes Fertility*
Supports Ejaculatory load*
Supports Longer Erections*
Supports Metabolism*
Supports Cardiovascular system*
Supports Fat Loss*
Boosts libido in both men and women*
Promotes balanced mood*
Promotes mental clarity*
Promotes muscle development*
Promotes bone density*
Select a tab to learn more
Suggested Use
Take 1-2 capsules per day with food. Women should cut this amount in half. For example, only use one capsule per day broken into 2 servings.
Origin
Malaysia.
Ingredients
100:1 Tongkat Ali (

Eurycoma longifolia) Extract,maltodextrin.

Precautions

Don't take if you are allergic to any of the ingredients. Women who are pregnant, lactating, or planning on becoming pregnant should avoid using.

Tongkat Ali is very bitter, so we recommend taking it with food in the beginning to avoid possible stomach aches.

If you are on blood pressure medication talk to your doctor before using this herb.
How many capsules come in a bottle?
60 capsules come in one bottle which is also 60 servings.
How Long does it take to feel the effects?
Really everyone is different. Some feel the effects immediately, but others may take several days or weeks for noticeable effects to happen. It all depends on your unique biochemistry.
What is Tongkat Ali?
The tree grows in various areas around Southeast Asia including China, Myanmar, Thailand, Laos, Cambodia, and Malaysia.Tongkat Ali is a small jungle tree (around 30 feet) from the family of Simaroubaceae.
Is there a big difference in Tongkat Ali from Indonesia or Malaysia?
No. Its all marketing strategies. What matters is what part of the plant is used, and the quality of the finished product.
For example We only use the Root, no leaves and no twigs. The root is where the magic is. 
Is 200:1 better than 100:1 Extract?
In our opinion no. If You can actually find a decent 200:1 extract, then you are taking something more like a drug. It's so concentrated that the risk of other side effects are very real and you should be careful.
What does Tongkat Ali taste like? 
Its probably the most bitter thing you will ever put in your mouth. The only taste is bitterness.
What's the best way to take Tongkat ?
Capsules are the way to go, anything you mix it with will be ruined.
Should I take it on an empty stomach?
If you have an iron stomach then sure. We recommend taking it with food. Because it really is bitter and may upset the stomach a little
Is Tongkat Ali safe?
Yes, this herb has hundreds of years of use and is considered safe even for extended periods of time.
Should Tongkat Ali be cycled?
Yes, it has a pretty strong effect, so we recommend doing 5 days on and 2 days off. But its best to play with it, and find what works best for you.
Whats the difference between viagra and Tongkat Ali?
Viagra is a drug designed to almost force an erection, which has almost nothing to do with testosterone.
Tongkat Ali is a natural herbal supplement which promotes testosterone levels naturally… and with almost no known side effects.
Will Tongkat Ali cure my erectile dysfunction?
No, herbs cannot cure anything. Instead natural supplements work with the body and encourage the body to take care of itself.